HealthOne Diabetes Study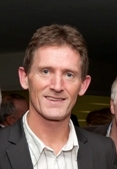 DIABETES AUDIT 2009
The user group carried out an automated audit of diabetes care in 23 practices covering 1901 patients in 2008/2009. The data extraction and export takes only 10-15 minutes for the practice and practices were then provided with individualised feedback on how their diabetic care compared with their HIUG colleagues and with three other primary care diabetes groups in Ireland and the UK.
The results show that
Data can be collected using an automated system and is of a quality comparable to manual data searches. This is a testament to the GPs, the Users Group and the ability of the Health One program to record data in a structured way
Diabetes outcomes in the HIUG group of practices compare very well with other primary care diabetes audits.
Inter-practice variation is a marked feature of the audit and we have completed questionnaires from all 23 practices which should help define the factors which lead to best clinical care
THE FUTURE
We have made huge improvements to the Mediform for Diabetes (version 15) and this is currently available on your system.
We hope to make participation in the audit available to all interested GPs in the future.
Dr Frank Hill.
---
Video Tutorials