HealthOne Support
HealthOne is committed to providing support to its users. There are several ways in which you can get the support you need.
Helix Health, – First Line: – Support team will provide all aspects of Training and Support to all users of HealthOne. Simply contact the email hidden; JavaScript is required and they will be more than happy to assist you through simple discussion, or they can provide "Remote Login" support where necessary.
Helix Health Contact Details: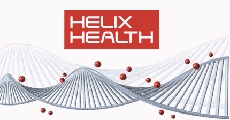 General Support: email hidden; JavaScript is required
Support Team: email hidden; JavaScript is required
---
Alternatively, the HIUG can support its users. You can contact the HIUG members by emailing the links below.
email hidden; JavaScript is requiredemail hidden; JavaScript is required The HIUG List is a forum based moderated list. If you have not been able to resolve your issue through Helix Health, you can use the HIUG list to make contact with other users of HealthOne. Generally speaking, there will always be a solution to program queries by using the HIUG List.
---
email hidden; JavaScript is required
email hidden; JavaScript is required The HIUG Secretary can generally answer, redirect queries regarding HIUG activities. In particular the secretary normally organises the Training workshops. If you would like to become more involved and would like to arrange a regional workshop for other HealthOne users, you should first contact the secretary.
---
email hidden; JavaScript is requiredemail hidden; JavaScript is required This website is a platform of information regarding HealthOne. If you feel there should be information included in the website, please do not hesitate to contact the editor.
You should obviously try and use Helix Health Support team, or the HIUG list for program related queries, but if you feel your query was not satisfactorily dealt with, you can also contact us using the Contact form below.
---
[contact_form]