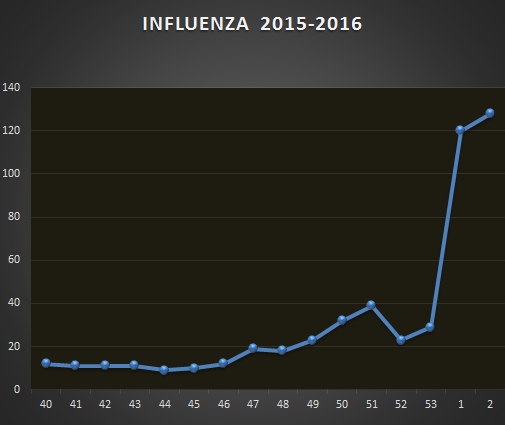 As you can see from the graph, the influenza season 2015/2016 is now well underway.
Remember your swabbing criteria and how to get more supplies if required.
Those of you who are making weekly returns, it is so important you make these returns, as the figures assist in the management of the escalation of influenza at present.
Further information on the current influenza outbreak click here