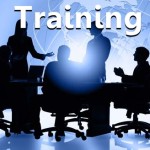 Following discussion within the HealthOne user Group, it is clear that in some cases, particularly where new staff have been employed, that there is a need for some additional HealthOne training.
Some new staff find it daunting to go to the workshops, as their knowledge is limited. Some staff are unable to get to the workshops.
Obviously the workshop is the best way of getting to know the programme, so, without doubt, as a HealthOne user, it would be extremely beneficial to attend these when they come up, and I would in no way suggest otherwise.
However, if you are finding it either difficult or a daunting prospect to attend these meetings, I am available, on my time off to travel to your practice to give 'One-to-One' tuition. Cost of Tuition to be advised if interested.
If you are interested in booking a session, you can contact me directly at email hidden; JavaScript is required to arrange this.
Olga